Welcome at the birdringing station Schiermonnikoog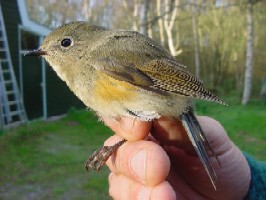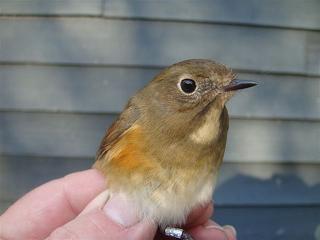 Up untill now we've trapped only two specimens of Red-flanked Bluetail or Orange-flanked Bush Robin as it's called in India. The first November 5th 2001 (picture top left) and the second October 29th 2008 (all other pictures).

This is a major rarity in the Netherlands. The species breeds in the northern taiga, no further west than Finland, and winters in India. Once here it's way off course. the 2001 picture is by Henri Bouwmeester, the others by Joop van Ardenne.