Welcome at the birdringing station Schiermonnikoog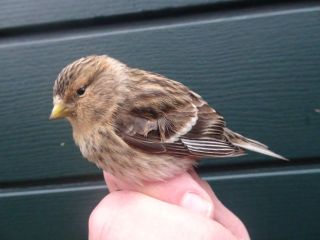 On november 11-th, 2019 we trapped a species we hadn't seen for a while: the Twite. The last trapping before this one occurred in 2004.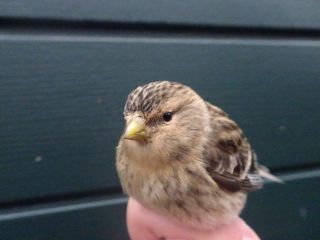 To us it's a typical winter guest which breeds in Norway, Lapland and the Kola Peninsula.
It's a different subspecies as the one breeding in Schotland (L. f. bensonorum) which stays on the British Isles in winter.
The Twite prefers treeless moorland for a habitat so on Schiermonnikoog your chance of seeing it is greater on the salt marshes in the eastern part of our island.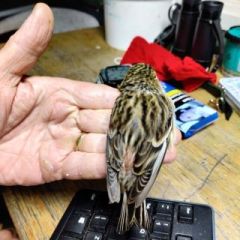 Twites tend to live in groups, in winter often together with Linnets.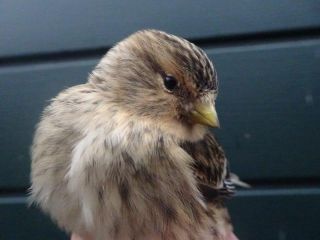 It differs from the latter in having no red in it's feathers apart from a pinkish rump in males, its yellow bill (dark in summer) and a rather conspicuous light wing stripe.
The name in English is an accurate imitation of its contact call.