Welcome at the birdringing station Schiermonnikoog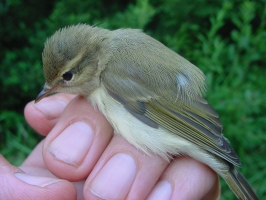 On 29 July 2003, we trapped a Greenish Warbler (above, left). This had happened before a few times, but this one was very special since it most probably was a fledgeling of the first documented breeding record for Schiermonnikoog (and The Netherlands!) which took place in the village nearby.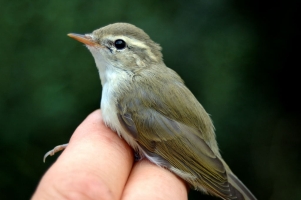 In 2004 another one was trapped (remaning pictures). Could this one also have hatched on Schiermonnikoog?